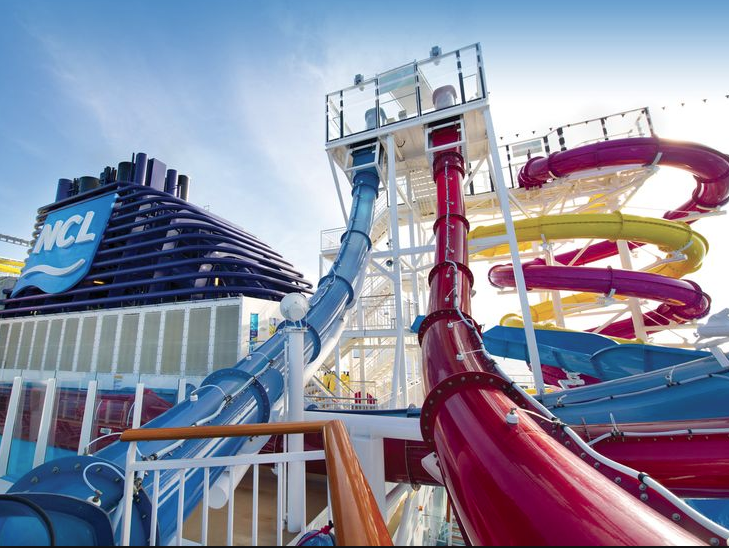 Norwegian Epic Aqua Park
Are you ready to be thrilled? The Aqua Park on the Norwegian Epic features three multi-level water slides. The first slide is specifically tailored for the not-so-adventurous and zips straight through the NCL Epic rock-climbing wall. The second slide is for the slightly more adventurous, because it twists and turns down three stories. Then there's The Epic Plunge, which is the only tube slide at sea that puts the blast of inner-tubing into the core of a bowl slide, with an incredible drop through a 200-foot long tube. The Aqua Park also includes two main pools with rising water effects that illuminate at night, five hot tubs, a wading pool and a kid's pool that features colorful sculptures, water sprays and yet another slide. Don't worry; you can relax also while at the Aqua Park. After you have twisted and turned through the slides, simply dry off and soak up some rays on the sun decks.
Book Your Cruise on the Norwegian Epic
This website will continually provide the most up-to-date information on the Norwegian Epic. Search the site for photos, ship facts, itinerary details plus so much more.